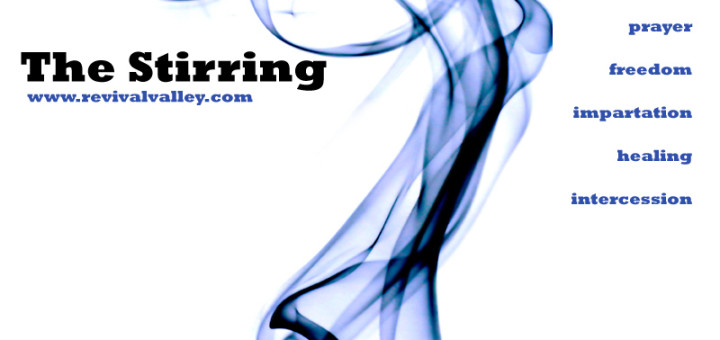 Worship & Impartation Gatherings
2nd and 4th Sundays of each month, starting at 5pm
LOCATION : 62 S. San Tomas Aquino Rd, Campbell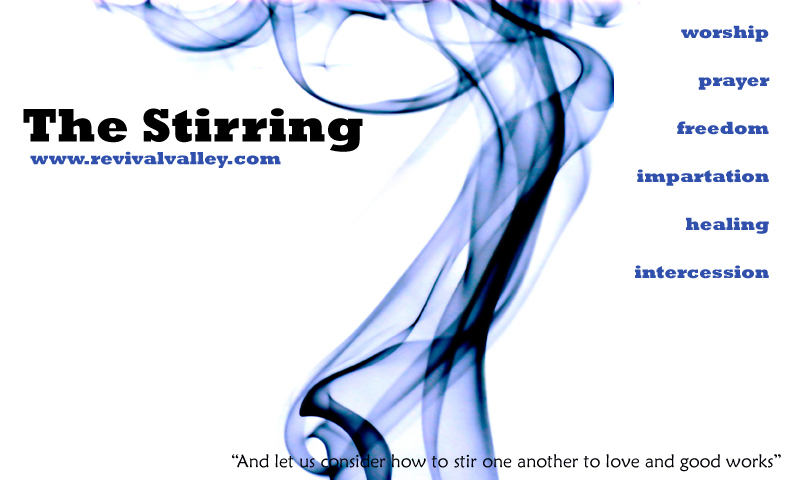 The Stirring, is a twice monthly church gathering, where we pursue, and make space for, the Holy Spirit to stir us up: to love, to good deeds, and to the full use of our gifts and talents.
And let us consider how we may stir up one another on toward love and good deeds," Heb 10:24"… stir up the gift of God, which is in you by the laying on of my hands. 2 Tim 1:6
We expect our God to:
enter into our Worship (Matt 18:20 'where two are three gathered, I am with them)
hear our Prayers (Matt 21:22 'ask in prayer, you will receive, if you have faith)

deliver us into Freedom (Jn 8:36 'if the Son has set you free, you are free indeed!')
give us an Impartation (Rom 1:11, '

I may impart some spiritual gift to make you strong

')

Heal our bodies (Matt 8:17, '

He took up our infirmities and bore our diseases.

')
guide our Intercession (Rom. 8:26, 27 "

We do not know what we ought to pray for, but the Spirit himself intercedes for us

")

And we expect to Lord to do this by the hand of young and old, new to the faith, and mature leaders, from men, women, children, from the least to the greatest (each is given spiritual gifts, and all can come with a hymn or spiritual songs, a teaching or an encouragement 1 Cor 14:26).
So Come — Come prepared to Receive — Come prepared to Build Others up
From Him the whole body … grows and builds itself up in love, as each part does its work. Ephesians 4:16
---
Testimonies for prior meetings
My leg straighten a whole inch!
My headache is gone.
Heaviness has lifted.
My shoulder has been healed
My heel doesn't hurt anymore
I felt so much 'freedom'
My back and knee pain went away
After some ladies prayed for me, I felt lighter
A guy prayed for me, and it really encouraged me
The night was 'awesome', reminded me of my early church days
The music was great, flowing and Spirit led
Save
Save
Save
Save
Save
Save