To Stir Up Revival, the increase of God's Kingdom, in Silicon Valley

This Revival Valley website, and its gathering prayer communities, is the overflow of seeking God's Kingdom increasing in the Silicon Valley. We wanted to create a place for people from all around Silicon Valley to share what God is currently doing: testimonies, prayer meetings, blogs, training, … Check out the Revival Map full of God's works!
We feel it is the Father's heart to call this region REVIVAL VALLEY, instead of Silicon Valley. That this area would be known for its fruits of the Kingdom of Heaven, not merely for it technology breakthroughs. That a harvest for Jesus would be drawn in, that the power of the Holy Spirit would displayed, that the cultures here would be impacted, and even the world would be touched.
Places to check out: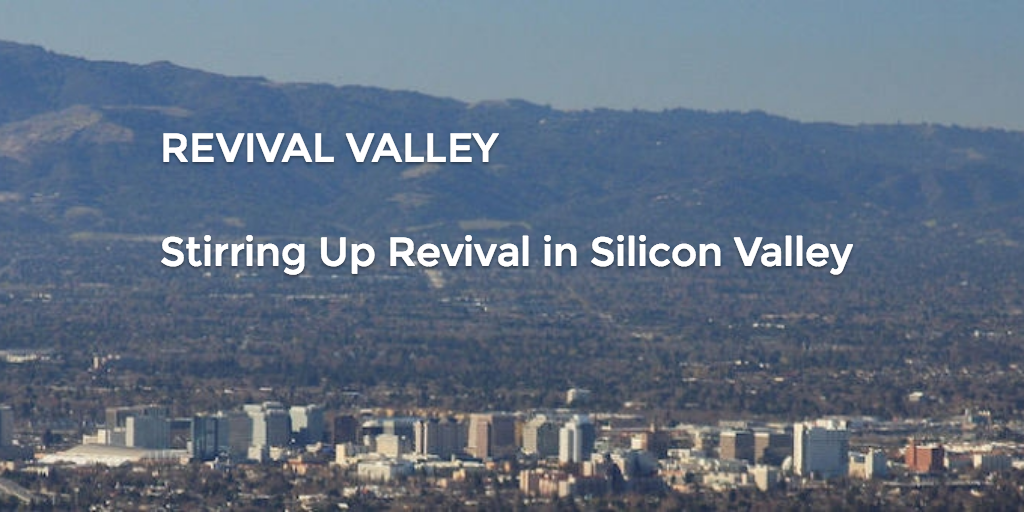 Save
Save
Save